Tea Review – Ice Wine Tea
Tea Selection: Ice Wine
Company Name: Metropolitan Tea Company
Location:
Brand:
Founded:
Founder: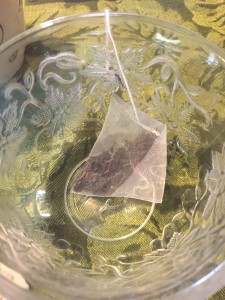 Their website seems to be mostly locked down unless you are a wholesale buyer, it's sad because I like to report a bit about the company as well as the tea. I can say they are into fair trade, and huge on carbon footprints doing what they can to help the environment.
When you go to their about page it's a huge list of master tea experts and other people that aide them in what they do but nothing about the company, founder or background. I wish I had more to give you, unless you are a wholesaler there is not going to be much information on the teas or the company.
Read more about Metropolitan Tea on their website: Metro Tea
Ingredients:
Black tea
White tea
Grape pieces
Ontario Ice Wine
Natural flavors
Costs at the time of this writing:   Wholesale only
Review:
When I saw the title "Ice Wine" I was a bit excited to try it. This tea was very floral and almost a rose scent and very floral. I really did not taste a large wine taste and I really wanted to. There was more a Rose' flavor then a grape. Interesting flavor and scent considering that the grapes were added. It's an interesting tea and something elegant to serve at the table along with a nice conversation piece to add to your collection.
Hot Tea Taste Facts:
Great as a hot tea, but not so much as an iced. I don't care too much for a floral tea to be iced, I think it really takes away from the light refreshing taste of the tea. (I keep wanting to say wine).