THE COMPANY – TEAKRUTHI THE REVIEWS – INCREDIBLE
Company Name: Teakruthi
When I receive the package from Teakruthi I was thrilled to find some amazing teas as well as a pamphlet with each tea talking specifically about the tea, the origins, the company and the people who created Teakruthi. I find this extremely refreshing that this company would share with you (not just on a website) but with your order the origins of the tea you are drinking, giving you knowledge about the tea as well as the company and nation the tea came from. I find this very impressive. Well done Teakruthi, well done!
TEA SELECTION: BLISSFUL HARMONY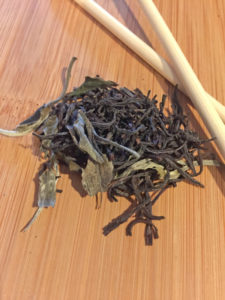 Interesting Highlights:
How does a tea remind you of the sand, beach and a field all in one breath? This tea does it.
Ingredients:
Pure Ceylon Black and White Silver Tip Teas
The Scent or Aroma:
Upon brewing this tea as a bit of a nutty scent to it followed by a more mellow sweetness.
Review:
Combining the best of both worlds, with a Ceylon Black and a White Silver Tip tea brings out the most interesting scents and flavors and depending on how long or short you brew it you are going to find such interesting notes like: sweet, flowery nutty, woodsy and even a slight touch of vegetal but you have to look for it. What an amazing combinations of tea still a medium amber liquor and a strong tea to wake you up and get you going.
Cost: $45.00 / 30 cups
Price may vary according to the amount purchased.
********************************
TEA SELECTION: COLONIAL MORNINGS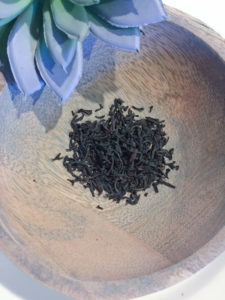 Interesting Highlights:
A stronger tea that will get your attention with it's floral and sweet scent yet strong bodied.
Ingredients:
Pure Ceylon Black Tea
The Scent or Aroma:
Sweet floral scent with a mixture of nutty and vegetal.
Review:
Ceylon teas are amazing and this one with it's medium liquor is just a delight. It's going to pack some power with it, it's stronger and depending on how long you want to brew it you are going to find this tea to become a morning and afternoon favorite. Slightly bitter with a sweet floral flavor and aroma.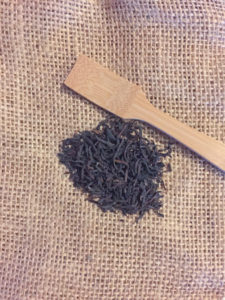 Cost: $20.00 / 30 cups
Price may vary according to the amount purchased.
********************************
TEA SELECTION: RAINFOREST INDULGENCE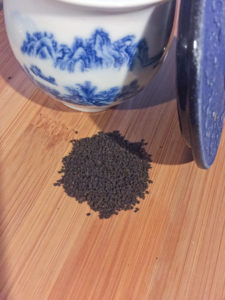 Interesting Highlights:
If any tea will remind you of coffee this one will. Very strong malty tea with a dark liquor.
Ingredients:
Pure Ceylon Black Tea
The Scent or Aroma:
Very strong malty flavor that mellows slightly into a more forest/woodsy flavor.
Review:
Wow, this tea is strong and it will do you a service and wake you right up. Seems I have sampled three of the strongest teas there. Being strong however, not overpowering. There seems to be a malty and straw scent that is slightly present with the wood/mushroom scent once brewed. You are going to love this Ceylon tea for it's mellow yet empowering presence and your palette, will thank you.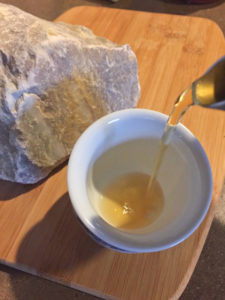 Cost: $20.00 / 30 cups
Price may vary according to the amount purchased.
********************************
Company highlights, notes and more:
Originating from Ceylon, home to the world's finest tea, we are teakruthi and hope to inspire a healthier lifestyle through the perfect 'cup-a-tea'. Tea is in our culture and we know that perfection begins at the source. Our teas are thus hand plucked and ethically sourced from the world's finest plantations in Sri Lanka (formerly Ceylon), arriving at your doorstep garden fresh. Our teas have no artificial or GMO's (Genetically Modified Organisms).
Teakruthi serves only the finest of pure Ceylon tea hand plucked and sourced from select plantations in Sri Lanka's high-, mid- and low-grown regions. Their complex flavors and aromas are delicately balanced by our experienced Tea Sommeliers to create a range of uniquely distinctive flavors. We process our teas in a climate-controlled facility and ship them to you vacuum packed in an aluminum pouch, protecting it from sunlight. Your tea thus arrives fresh with its true flavor and aromas intact. Brew a cup of teakruthi and enjoy a uniquely sublime olfactory experience.
Read more or visit their website:  CLICK HERE FOR TEAKRUTHI
******************************************************************
I hope you all are enjoying and sharing our tea reviews. I love our tea loving community and as tea continues to grow and flourish so will our reviews. I plan on keeping us all informed on what is going on, what is new, what is bad and simply what is.
Please take a moment to sign up for our newsletter and follow us on Facebook, Twitter and Instagram. So much more to share and the newsletter gives us discounts, giveaways and tea companies inspirations. Don't be left out of our community.
I've included an average brewing instruction chart below to help you brew your teas.
Like us? Love us? Want a certain tea reviewed?
SEND US YOUR COMMENTS!
(So serious, write to me and tell me what you are thinking, I honestly want to hear from everyone!)
Don't forget to follow me and make sure you say Hello!
******************************************************************
AVERAGE BREWING INSTRUCTIONS:
These are common instructions for brewing teas, however if the company suggests other brewing I will include it in the review section.
Time and Temperature Guide:
Tea      Temperature Minutes
Black      95°C / 205°F 3 – 5
Oolong/White 85°C / 185°F 3 – 4
Green/Yellow 80°C / 176°F 2 – 3
Herbal/Tisanes.         100°C / 212°F 5 – 15
** As always stated by My Tea Vault, we think you should enjoy tea the way you like it, I like mine very strong with no sweetener, these are just guidelines and I suggest you use the guideline then adjust for your own tastes.