The Review – TeaTopia Moroccan Mint and Coconut Creme
Company Name: TEATOPIA
TEA SELECION: MOROCCAN MINT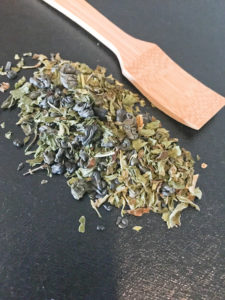 Interesting Highlights:
Ahhh the smell of mint, as soon as you open the bag. Mint is refreshing as well as a therapeutic herb.
Ingredients:
Organic Green tea and Organic Spearmint
The Scent or Aroma:
You will smell mint and breath in it's amazing aroma
Review:
I did not know the ingredients until I wrote and asked but I can tell you I KNEW this tea had some sort of vegetal taste in the background, and it did. Organic Green Tea is one of the ingredients of this mint tea, every so soft and subtle I double most people would realize it was there. This tea has a wonderful fresh scent and flavor, not overpowering and just so good for you!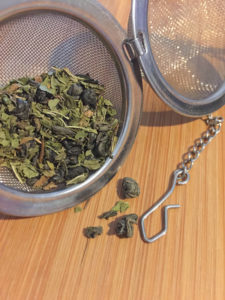 Cost:
Price may vary according to the amount purchased.
********************************
TEA SELECTION: COCONUT CREME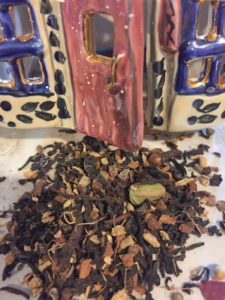 Interesting Highlights:
This tea has an interesting almost citrus scent followed by a very lovely coconut scent.
Ingredients:
Organic Decaf. Black Tea
Coconut
Vanilla
The Scent or Aroma:
Slight apple or fruit scent with a very mild coconut aroma
Review:
Slightly bitter this tea surprised me and I was expecting more coconut but the tea came off with a more bitter sour fruit flavor. The taste was somewhat artificial. It's a medium liquor and not a very strong flavor but for me it was missing the coconut I was looking for.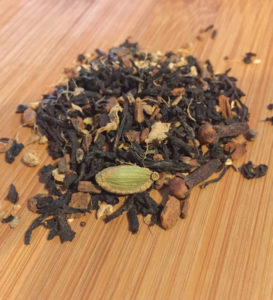 Cost: $20.00 / 30 cups
Price may vary according to the amount purchased.
********************************
Company highlights, notes and more:
I do not know if TeaTopia has a website but they run all their advertising on their Facebook, that is the link that is at the bottom of this page. I will also include a link HERE
to the magazine article about TeaTopia. This includes a lot of information about the company and the owner Reginald Quarles.
Read more and visit the website: CLICK HERE.
******************************************************************
I hope you all are enjoying and sharing our tea reviews. I love our tea loving community and as tea continues to grow and flourish so will our reviews. I plan on keeping us all informed on what is going on, what is new, what is bad and simply what is.
Please take a moment to sign up for our newsletter and follow us on Facebook, Twitter and Instagram. So much more to share and the newsletter gives us discounts, giveaways and tea company's inspirations. Don't be left out of our community.
Below I have included an instructional brewing chart to help you brew your teas.
Like us? Love us? Want a certain tea reviewed?
SEND US YOUR COMMENTS!
(So serious, write to me and tell me what you are thinking, I honestly want to hear from everyone!)
Don't forget to follow me and make sure you say Hello!
******************************************************************
AVERAGE BREWING INSTRUCTIONS:
These are common instructions for brewing teas, however if the company suggests other brewing I will include it in the review section.
Time and Temperature Guide:
Tea      Temperature Minutes
Black      95°C / 205°F 3 – 5
Oolong/White 85°C / 185°F 3 – 4
Green/Yellow 80°C / 176°F 2 – 3
Herbal/Tisanes.         100°C / 212°F 5 – 15
** As always stated by My Tea Vault, we think you should enjoy tea the way you like it, I like mine very strong with no sweetener, these are just guidelines and I suggest you use the guideline then adjust for your own tastes.