This Blogger Learns A Lesson | 19 MORE United States Tea Houses
Last month this tea blogger wrote a post on Tea Houses in the United States and I came up short.  I felt that the Tea Houses had not in any way captured the love of the Americans, yet!
You can read that blog post HERE.
I also belong to an amazing group of tea lovers some of the most fantastic tea people I know on the Reddit forum.  One day I mentioned to them my find and I got schooled.  It's how you learn and I could have left it like it was and no one would have known, not many however, that is not my goal, to be right.
I'm here as a tea lover and I want to share that love with you, as I learn, you learn.
So.. let's learn about MORE tea houses in the United States.
The Serenity Tearoom – Frederick Maryland
A Word from the Owner
I've been drawn to fine china for a long time. When I was a child, my grandmother purchased a china pattern for me. I loved the teacup and saucer so much, that I would often take them out of the cabinet to hold and admire. When I became an adult, I began collecting china teacups and saucers.
My soul always rejoices and is at peace whenever I'm blessed to enjoy or host a tea. I believe Afternoon Tea presents a perfect time to relax from the 'hustle and bustle' of our busy lives. It's a time to chat with loved ones and friends over a savory cup of tea, delicious scones, dainty tea sandwiches and delicate pastries!
Becoming a tearoom owner is a "dream come true" for me! I am grateful and humbled that God chose to bless me in such an awesome way!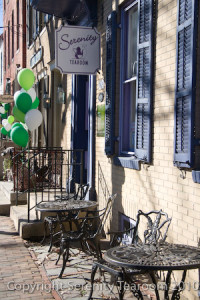 2.  Tea on the Tiber – Ellicott City, Maryland
Our vision at Tea on the Tiber was to recreate the quiet elegance and refinement of a grand English Tea parlor. As you sip your tea you can imagine ladies and gentlemen of a bygone era in their afternoon finery enjoying the comfort and camaraderie of friends. Join us for an afternoon of fine teas and traditional English fare with our own personal touch.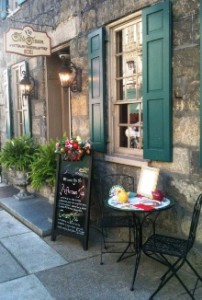 3. Empress Lounge – Washington DC
Overlooking our gardens, the Empress Lounge offers a place to relax just steps away from our lavish lobby
An inviting escape from the rigors of the city, the Empress Lounge is a relaxing venue for drinks, cocktails and light fare. Offering a range of beverages including signature cocktails, wines, and spirits, we also serve tea and coffee as well as a selection of delicious savory and sweet treats. Reservations are strongly advised.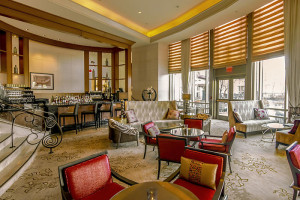 4.  Bellocq Tea House – Brooklyn, NY
Even before you take a sip, a cup of tea can transport you. The aroma of leaves opened and unraveled by heat can whisk you into a heady repose, olfactory memory taking you back to the lush, moss-carpeted woods of your childhood. Or perhaps the faint, briny whisper of your first sip swings you forward to a beloved seashore. Another cup, a blend of teas more exotic to you, and you find yourself someplace dizzyingly, delightfully new. It's this sense of wonder and discovery, and the recognition of exquisite beauty in the ordinary rituals of life, that inspired the creation of Bellocq.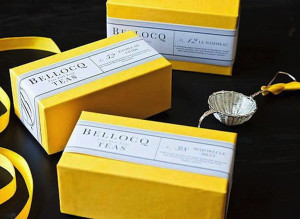 5.  Song Tea – San Francisco, Ca.
We source rare tea and handcrafted ceramics of exceptional quality and character. We work directly with producers.
Each year, we assemble a collection of traditional, rare and experimental tea from China and Taiwan. We look for skillfully crafted leaves from clean growing regions – teas with structure, texture, and complexity. More importantly, every tea in the collection needs to be delicious.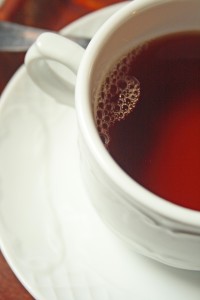 6.  Red Blossom Tea Company – San Francisco, Ca.
Red Blossom Tea Company is first and foremost a family owned tea shop in San Francisco's Chinatown, but we are also much more. We are direct importers, traveling thousands of miles in search of rare teas and artisan tea ware. We are educators, striving to bring the richness of traditional tea culture to our customers. And most importantly, we are tea lovers. We love to drink tea, talk tea, think tea and even obsess over tea.

7.  Boulder Tea House –  Boulder, Colorado
In 1987, during his first visit to Boulder, Mayor Maksud Ikramov announced that Dushanbe planned to present our city with a Teahouse to celebrate the establishment of sister city ties. From 1987 -1990, more than 40 artisans in several cities of Tajikistan created the decorative elements our Teahouse, including its hand-carved and hand-painted ceiling, tables, stools, columns, and exterior ceramic panels. Often these skills are handed down from generation to generation within families. Lado Shanidze served as chief architect.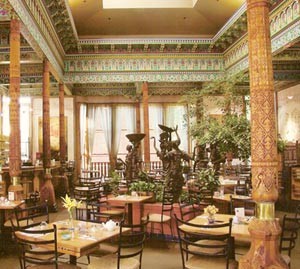 8.  Panther Moon Tea Company -West Asheville, NC
Simply put, tea is magic. It is a plant that has been friend to humans for thousands of years, inspiring peace and contentment in the drinker. Like many plant Medicines, Camellia sinensis brings us into alignment with the Original Relationship that is found in Nature. Oftentimes, when we are stressed, a cup of tea will entice us back to center while expanding our sense of relationship to our environment.
Panther Moon Tea Co. specializes in premium teas, with a main focus on puerh and oolongs, from the wild mountain tea regions of China and Taiwan. All of our teas are 100% natural, chemical and pesticide-free and handcrafted in small batches by expert tea masters.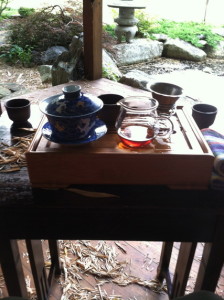 9.  Mad Hat Tea Co.  – Tacoma Washington
Mad Hat Tea Wholesale
Yes, we wholesale. We are approaching over 100 Coffee Houses, Cafes, Restaurants and Retailers who are happily serving Mad Hat Tea. Call, 253.441.2111 or email for more information on how you can start selling Mad Hat Tea in your location.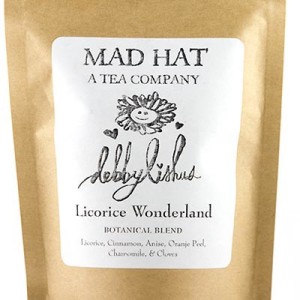 10.  Sipping Streams Tea Company – Fairbanks, Alaska
There are many places in Fairbanks and Anchorage that you can get some Sipping Streams tea!
Fairbanks: Great Alaska Bowl Company, Cookie Jar Restaurant, River City Café, Café Cache, Fairbanks Market Co-op, Lunch, Cold Spot Feeds, Alaska Feed Company, Lin's Asian Bistro, and our Tea House.
Anchorage: Namaste North Yoga Studio, New Sagaya Midtown, Alaska Max Gourmet, Cabin Fever, Alaska Regional Hospital
Ask your favorite store or restaurant carry our tea! We want to spread the tea love!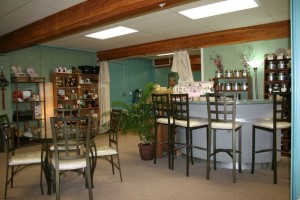 11.  The London Tea Room – St. Louis Missouri
I am a little excited to share with you The London Tea Room and I'll be doing a more in depth review on them in the near future.  St. Louis is my home base so, I am very sure you'll here more about them.
THE LONDON TEA ROOM was founded in 2007 Anno Domini by two (2) homesick Brits who had a vision to open, and keep open, a tea room like those from back home (Londonish) that they so missed: a gathering place for those who enjoy gathering in places, where the highest quality teas were sold and served and one could find a touch of style and substance to add a spit polish to their grim, Kafkaesque existence; where pots of tea were steeped to perfection, the highest standard of loose leaf teas could be purchased with the appropriate coinage, pastries and afternoon tea were served to folks as if they deserved them, and paper cups were, as they have always been, of the devil. If you are reading this, then the LTR still exists, has been in fact kept open, and is currently owned and run pell-mell and slipshod by two (2) people and one (1) Dickensian spectre.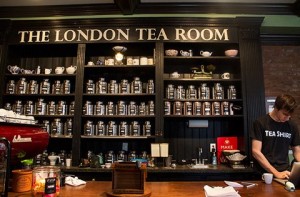 12.  Jade Summit – Nevada City, California
MJ Greenmountain (aka Michael Jay Greenberg) has been my professional musical performing name for the past
15 years. As a lead singer/percussionist for the band HAMSA LILA (since 2001) and solo musical artist, literally thousands of people on the West Coast know me by that name. I've been getting checks written to me, mail sent to me, contracts written, etc, with MJ Greenmountain on it since 1998. Since so many people in the Nevada County area know me through my musical works, it made sense to continue usage of my performing name in conjunction with Jade Summit. Hamsa Lila still exists as a band, though rarely performs these days, and my solo musical projects continue to be active in spite of being a husband, father, house-holder, etc.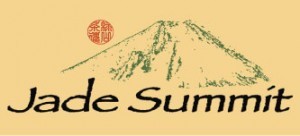 13.  Hidden Peak Teahouse – Santa Cruz, California
Mission Statement: Building community through tea. Ingredients: One tea garden patio, One gung fu tea room, A selection of fine teas, A selection of quality teaware, Ambient lighting, Antique furnishings. Directions: Mix ingredients with a team of tea devotees, stir in community members and visitors. Steep in 212° H2O. Strain and serve.
No cell phones, laptops, kindles, or iPods. Imagine going on a date with just your date – not a whole world calling or texting you out of your conversation. Unbroken personal connection = deeper relationship. Please rely on us as the one place in town you justifiably "turn of."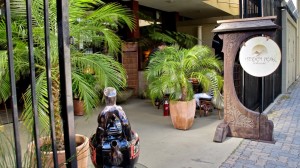 14.  Samovar – San Francisco, California
Samovar was born from the realization that our society is focused on the wrong things. We try to so hard to be good students, to please our parents & teachers, to find security in a good career, perfect spouse, perfect kids, perfect body. Our need for security creates all these market forces where people end up becoming seduced by products that claim to give us short cuts to the good life. Along the way we become addicted to quick fixes that don't change anything. It's like the image of the snake eating itself. Because we can't see the overwhelming abundance of the present moment, we consume what we can see — ourselves.
I spent years living the corporate dream and for me it was not fulfilling.
I wanted to make a difference in the world by helping people remember what it is to be human.
Samovar is an alternate reality. A place where we can step out of the rat race. A place where we invite people to slow down, to inhabit the present moment, to disconnect in order to connect.

15.  Dobra Tea – Burlington, Vermont
Tea is a way of life. At our tearoom, we give attention to all the details of the experience. It is our priority to provide a healthy, green, clean and comfortable environment, along with great knowledge of this humble plant.
Our tea is served in handmade pottery or in traditional vessels from tea producing countries of the world. All of our drinking water is filtered to provide the clearest taste and the most subtle notes.
Our menu options reflect our commitment to environmentalism and good health. Much of our food is local and organic, and many of our items are made right here in Vermont. We also provide a variety of gluten free and vegan choices. The menu is clearly marked with symbols for Gluten Free (GF), Vegan (V), Local (L), and Organic (O). We do all of this to enhance your experience at Dobra and to maintain a healthy working environment for our staff. We hope to tread lightly on the earth and to wisely use its magnificent bounty.
16. The Tea House – Santa Fe, New Mexico
The Teahouse on Canyon Road in Santa Fe is pleased to bring you exceptional teas from China, India, Japan, Sri Lanka, and Santa Fe, where we create our own flavored teas.
17. Townshend's Tea – Bend, Oregon
Toward the end of 2007, owner Matt Thomas moved to Bend, Oregon for a few months to build-out the company's second location, which opened in January 2008. Situated in the city's downtown corridor, Townshend's Bend Teahouse is a large space featuring concrete floors and a brick wall. It has become a favorite meeting and study space, and has been voted into the "Best of Bend" five years in a row. A great place to relax after hitting the mountain.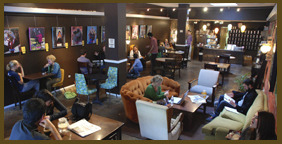 18.  Ezentea – Atlanta, Georgia
Come discover why so many tea lovers drive a little further up Peachtree Road to sip a very special cup of tea. Choose from over a hundred teas, the finest in the world.
Immerse yourself in one of our "Special Tea" drinks from our Tea Room Menu. Have a social chat with a friendly local at the tea bar while you savor a flight of three different teas with our mini tea tasting. Read a book, chat with a friend or surf the internet via free Wi-Fi.
Order a cup of tea to go, or sit and sip on a pot of tea relaxing in our cozy cafe. You will quickly become welcomed by locals, they call us the "Cheers" type Tea Room with a touch of Zen.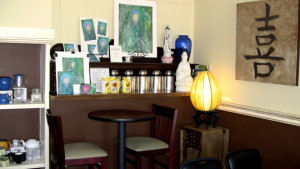 19.  Seven Cups Tea House – Tucson, Arizonia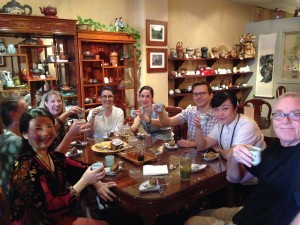 So, as you can see there are many tea houses in the United States, some just don't advertise on the internet and others well, they seem hidden in our massive world wide web.  I suggest you take some time, explore and find what is near to you and if you don't find what you like.. maybe you should create it!