Totem Teas – Review of a fine selection of their teas
Company Name: TOTEM TEA
TEA SELECTION: DARK ROAST TIE GUAN YIN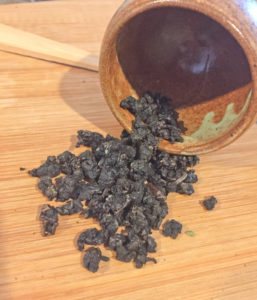 Interesting Highlights:
Tightly rolled leaves ( I love to see them unwind in the water).
Ingredients:
Single Origin Tea
The Scent or Aroma:
Sweet alluring scent with a woodsy slight earth scent.
Review:
Mellow tea with a sweet taste but do not mistake for a sugar sweetness. There is that amazing single origin tea earthiness that I just love. The medium strong liquor is a lovely afternoon tea.
Cost: $8.00 / an ounce
Price may vary according to the amount purchased.
********************************
TEA SELECTION: SNOW HONEY CHRYSANTHEMUM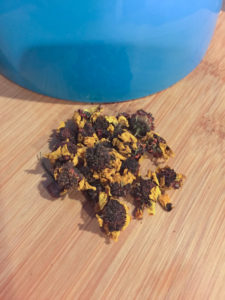 Interesting Highlights:
Here we are with an amazing floral tea, It's amazing what nature produces for us that we simply overlook as a tea or food source.
Ingredients:
vibrant red and gold flowers of Snow Honey ChrysanthemumThe Scent or Aroma
The Scent or Aroma:
Sweet Floral scent but very different once brewed
Review:
This tea reminds me again of a Victorian era, I'm sure it's the floral scent but really such an amazing brew. You can read on their page the exact flowers used and why it's very interesting. This herbal is mellow with a light floral and aged wine taste. The liquor is medium amber.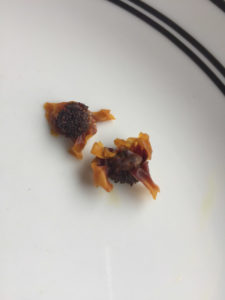 Cost: $8.00 / an ounce
Price may vary according to the amount purchased.
TEA SELECTION: GUI FEI OOLONG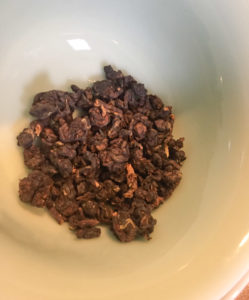 Interesting Highlights:
Lovely oolong with a stronger perfume taste and a nutty rose undertone.
Ingredients:
Single origin tea
The Scent or Aroma:
Fresh scent slight floral
Review:
Slight bitterness with a perfume taste to this brew. It has a stronger taste and a medium brown brew.
Cost: $10 / an ounce
Price may vary according to the amount purchased.
TEA SELECTION: ORGANIC MAO JIAN GREEN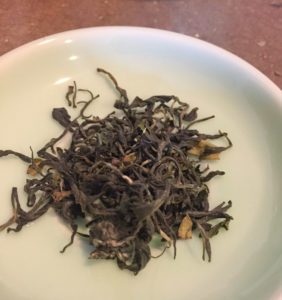 Interesting Highlights:
Lovely tea, vegetal
Ingredients:
Single Origin Tea
The Scent or Aroma:
Reminds me of a meadow / grass.
Review:
Slight aftertaste to this green organic tea. Stronger but mellow as well. Light Yellow brew with a green or grassy flavor.
Cost: $13.00 / an ounce
Price may vary according to the amount purchased.
********************************
Company highlights, notes and more:
Tea Research
We started Totem Tea to have a place where we could sell teas that we're currently excited to be drinking. We sample LOTS of tea from growers and merchants in Taiwan and China, and whenever we come across something truly exceptional we purchase what we can. In short, we research teas so to find ones that don't just taste like tea, but like something special that is clearly a product of artistry, care, and attention.
Our Palate & Tea Selection
For a tea to be exceptional it must have several of these qualities
Offers several solid infusions, at least 3
A taste profile that evolves with each steeping
Rich mouth-feel or interesting texture
A scent that paints a picture in the mind or evokes a feeling
It makes us say 'wow'
Tea Procurement
All of our teas are sourced from small tea farms in Taiwan, China, and the USA. We purchase the best of what we sample; for every tea on Totem Tea, we've sampled and passed on at least 20 similar ones.
If you would like tea recommendations please feel free to contact us.
Totem Tea is in Portland, Oregon, and your tea purchases will ship from here.
Read more and visit the website: CLICK HERE. https://totemtea.com
******************************************************************
I hope you all are enjoying and sharing our tea reviews. I love our tea loving community and as tea continues to grow and flourish so will our reviews. I plan on keeping us all informed on what is going on, what is new, what is bad and simply what is.
Please take a moment to sign up for our newsletter and follow us on Facebook, Twitter and Instagram. So much more to share and the newsletter gives us discounts, giveaways and tea company's inspirations. Don't be left out of our community.
Below I have included an instructional brewing chart to help you brew your teas.
Like us? Love us? Want a certain tea reviewed?
SEND US YOUR COMMENTS!
(So serious, write to me and tell me what you are thinking, I honestly want to hear from everyone!)
Don't forget to follow me and make sure you say Hello!
******************************************************************
AVERAGE BREWING INSTRUCTIONS:
These are common instructions for brewing teas, however if the company suggests other brewing I will include it in the review section.
Time and Temperature Guide:
Tea      Temperature Minutes
Black      95°C / 205°F 3 – 5
Oolong/White 85°C / 185°F 3 – 4
Green/Yellow 80°C / 176°F 2 – 3
Herbal/Tisanes.         100°C / 212°F 5 – 15
** As always stated by My Tea Vault, we think you should enjoy tea the way you like it, I like mine very strong with no sweetener, these are just guidelines and I suggest you use the guideline then adjust for your own tastes.