TOZY TEA – SELECTION OF TEAS REVIEWED
Company Name: TOZY TEA
Say Hello to Tozy Tea!  Unique teas, I saw them online and wanted to get to know them with the loving kindness extended in our tea community Tozy Tea sent me a few samples (and full size) of their teas.  I love sampling new teas and getting to know new tea companies.  I love sharing them with you our amazing tea community!
TEA SELECTION: NILGIRI FROST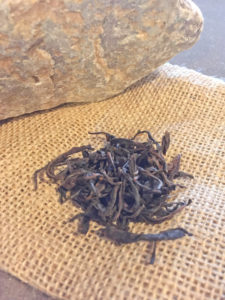 Interesting Highlights:
I love a tea that tastes NOT like it smells, it really adds to the surprise of the tea as well as not judging "a book by it's cover". This tea surprises as a vegetal scent yet once brewed gives you a complete different picture of itself.
Ingredients:
Rare single estate tea (black)
The Scent or Aroma:
Vegetal scent prior to brew
Review:
As stated, never trust that a tea will brew as it is first smelled. This is an earthy tea with a very light scent of wood and mushroom. There is sweetness about the tea as well as a slight bitterness. It finishes with a very slight buttery flavor.
Cost: $6.00 / 1 ounce
Price may vary according to the amount purchased.
********************************
TEA SELECTION: CHRISTMAS STAR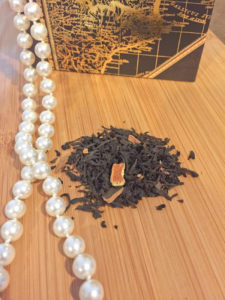 Interesting Highlights:
When I first thought of a Christmas tea I thought herbal infusion but this tea adds the flair and dynamic of a black tea, not just any but a tea from Sri Lanka. To me that makes the tea a bit of a better infusion because it has a Tea in it.
Ingredients:
Single Estate Sri Lankan Black Tea
Cinnamon
Orange Peel
Natural Flavoring Oils
The Scent or Aroma:
The scent is exactly as you would think, heavier on the cinnamon, which gives it that Christmas flair.
Review:
This tea is a medium bodied tea, not over powering at all and just the right ingredients mixed together to make it stand out.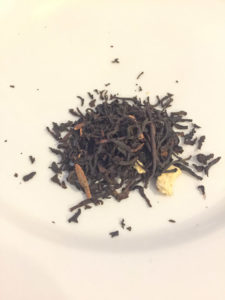 Cost: $6.00 / 2 oz
Price may vary according to the amount purchased.
********************************
TEA SELECTION: CHERRY BLOSSOM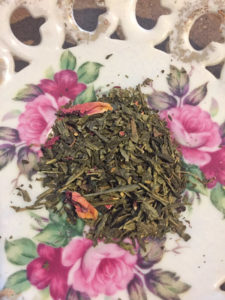 Interesting Highlights:
This tea has natural flavoring oils added to it.
Ingredients:
Premium Sencha Green Tea from China
Rose Petals
Natural Cherry
Flavoring Oils
The Scent or Aroma:
Cherry blossom has a very strong cherry scent when first opened, the cherry flavor mellows as it brews.
Review:
The aroma of this tea is very strong when first revealed but once it is brewed it takes on a much mellow scent and flavor. This tea reminds me of a cough drop minus the mental, that cherry flavor and it's mellow smooth flavor is a real plus.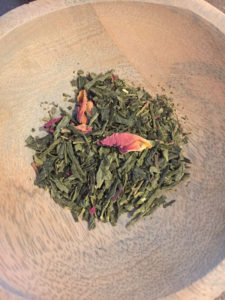 Cost: $9.95 / 1 canister with 15 tea pyramids
Price may vary according to the amount purchased.
********************************
TEA SELECTION: PEACH-APRICOT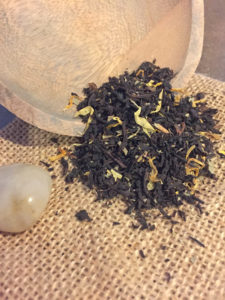 Interesting Highlights:
This tea as well has an oil added to it (tropical), there is a very light scent upon opening the bag and that seems to be a peach scent.
Ingredients:
Premium Black Tea from Sri Lanka
Blackberry Leaves
Dried Peaches
Dried Apricots
Sunflower Petals
Calendula Petals
Tropical Flavoring Oil
The Scent or Aroma:
This Peach-Apricot tea has a few ingredients that do not appear in the scent or flavor but they are added bonuses because of their presence in the tea. There is a strong peace scent that mellows as it is brewed.
Review:
So glad this tea has a tea in it, other wise it would be an herbal tisane of infusion. The peace flavor really has presence and I like that because the name of the tea is what you are getting in a brew. There is a slight bitterness but this tea is more mellow then not. It's a medium hue and clear liquor. Not an over powering taste of any one ingredient but again, a nice blend.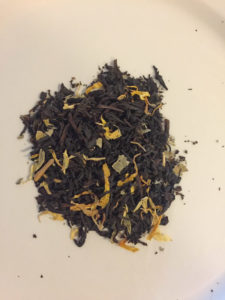 Cost: $9.95 / 1 canister with 15 tea pyramids
Price may vary according to the amount purchased.
********************************
TEA SELECTION: ORGANIC CHRISTMAS (herbal blend)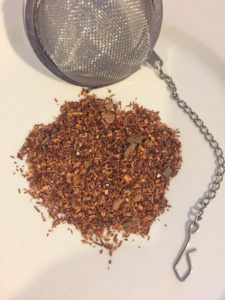 Interesting Highlights:
Organic!!! This is so important now to so many people and I love that this tea has all organic ingredients.
Ingredients:
Organic Rooibos,
Organic Cinnamomum Cassia
Organic Orange Peel
The Scent or Aroma:
Orange and spice is what this tea reminds me of. The rooibos still stands out with that familiar earthy scent and taste.
Review:
Organic Christmas Herbal Blend (notice they did not call it a tea (love)) also got that amazing cinnamon scent and taste yet the Rooibos really makes a stand for itself adding a bit of earthy undertones. There is also a bit of a malty citrus taste with a smooth mellow cinnamon aftertaste. Great tea and not just for holidays!
Cost: $6.00 / 2 ounces
Price may vary according to the amount purchased.
********************************
Company highlights, notes and more:
Based in Frankenmuth, Michigan's "Little Bavaria," Tozy Tea LLC provides the finest premium tea in easy to use pyramid tea sachets.  Pyramid tea bags make it possible for tea gourmets to enjoy great loose-leaf quality tea without the loose-leaf mess.  We want you to enjoy great-tasting tea at home, in the office or at a restaurant.  You can even give Tozy Tea to one of your "tea-phobic" friends.
The Chief Executive Officer of Tozy Tea LLC is Christopher Enge.  Chris had his first really good cup of tea on a trip to London has been hooked on premium tea ever since.
Heidi Enge is the Executive Vice President of Tozy Tea LLC.  Heidi is a lifelong fan of great tea.  She has extensive experience and training in the tea culture.
Social Responsibility
Tozy Tea LLC seeks to be a good corporate citizen.  We will donate 10% of our profits to the education of needy children.  We also package our product in recycled paper canisters as opposed to metal cans.  Our tea sachets are made of 100% biodegradable corn-starch.
Read more or visit their website: CLICK HERE.
******************************************************************
I hope you all are enjoying and sharing our tea reviews. I love our tea loving community and as tea continues to grow and flourish so will our reviews. I plan on keeping us all informed on what is going on, what is new, what is bad and simply what is.
Please take a moment to sign up for our newsletter and follow us on Facebook, Twitter and Instagram. So much more to share and the newsletter gives us discounts, giveaways and tea companies inspirations. Don't be left out of our community.
I've included an average brewing instruction chart below to help you brew your teas.
Like us? Love us? Want a certain tea reviewed?
SEND US YOUR COMMENTS!
(So serious, write to me and tell me what you are thinking, I honestly want to hear from everyone!)
Don't forget to follow me and make sure you say Hello!
******************************************************************
AVERAGE BREWING INSTRUCTIONS:
These are common instructions for brewing teas, however if the company suggests other brewing I will include it in the review section.
Time and Temperature Guide:
Tea      Temperature Minutes
Black      95°C / 205°F 3 – 5
Oolong/White 85°C / 185°F 3 – 4
Green/Yellow 80°C / 176°F 2 – 3
Herbal/Tisanes.         100°C / 212°F 5 – 15
** As always stated by My Tea Vault, we think you should enjoy tea the way you like it, I like mine very strong with no sweetener, these are just guidelines and I suggest you use the guideline then adjust for your own tastes.