Traveling Tea | A Must Visit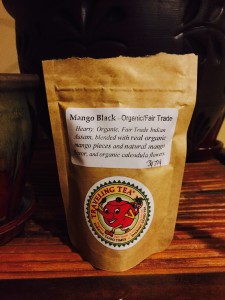 Tea is fascinating and oh so fun. I've been stuck on repeat for a while with a mango ceylon, it's very good but I knew I wanted to try a few new things. If you want to test a few teas this is the place you want to go.
There are so many teas to sample and smell, seperated on trays and marked for you to smell at your leisure, when you find one you want you just go to the carousel and pick it up.
It's a small shop located on Sutton St.  in Maplewood Missouri it's FUN and there are a ton of teas to smell and a few to taste test. I promise you will not be disappointed.
There are taste samples, some fun snacky things and a ton of tea accessories. It's a fun store and if you are into tea, want to get into tea, curious about tea or just want a fun place to visit, it's time to head to Traveling Tea