Traveling with Probiotics and Green Drink – What does TSA say?
Long long ago in an airport terminal somewhere in Saint Louis was me.
There I was standing in line at Dunkin Donuts not one but two doughnuts and a cup of tea, sure tea because I was trying to be healthy.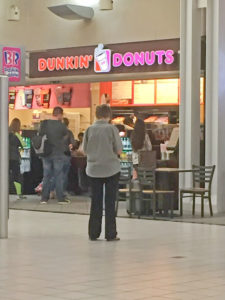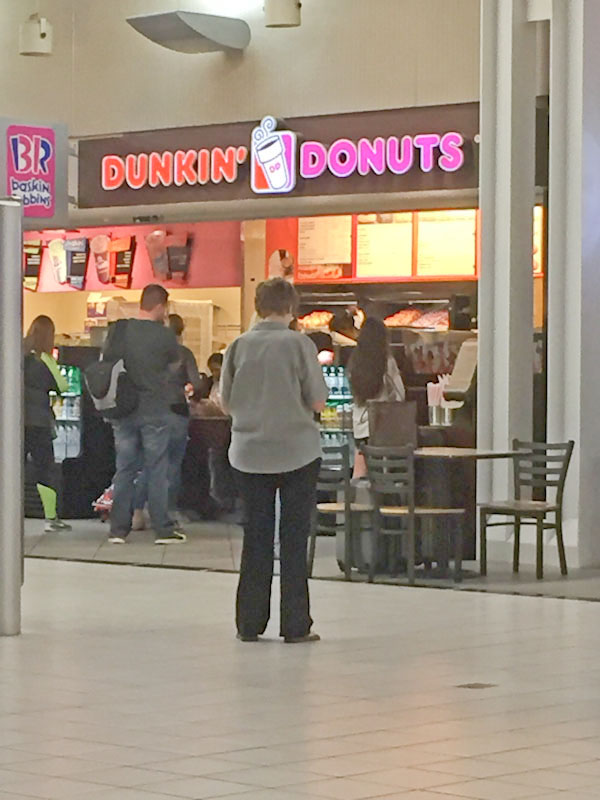 No really, that was my mentality and today if I had a bite of a doughnut I'd probably fall straight into a diabetic coma or something.
Since becoming a self proclaimed food snob I've had to adapt to some pretty unique traveling rituals.
I do intermittent fasting so generally I no longer eat when I travel through the airports.
I travel with my Probiotics and my Green Juice.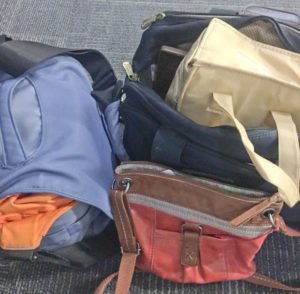 I am very cautious where and what I eat and honestly my body will let me know if I make a error.
So how do you travel with Probiotics and Green Juice?
Does TSA like it? Allow it?
I did a bit of research and found the answer and I want to share it with all of you that have adapted a healthier lifestyle and do not want to compromise.
I refuse to compromise any longer.
Traveling with probiotics can be tricky unless you know what you can do. Here is what you will need:
A brown glass bottle
Aluminum foil
Thermal Lunch Bag
Ice Packets
Plastic Baggies
Your Probiotics
Green Juice or Powder
You are NOT going to want to store your probiotics or juices in your checked luggage. The condition your checked in luggage is stored is generally not climate controlled and both juice and probiotics need to be kept cool or cold.
You will need to carry on your container with the above items in this fashion:
Place your Probiotics into the brown glass jar
Wrap the bottle in the aluminum foil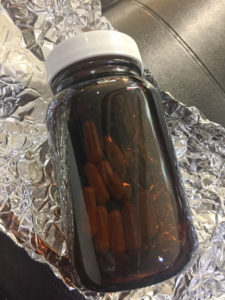 Place inside a plastic baggie and zip it up
Place all the items including your green juice (I use a powder) inside the thermal bag
Add the Ice Packets
Do not use ice cubes in a plastic bag, they will be confiscated and you will be without a way to keep your Probiotics chilled.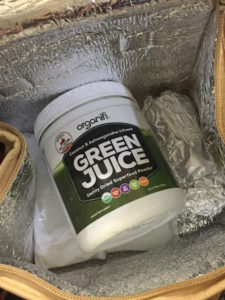 You are set but.. what about TSA?
I had no idea what to expect going through TSA, I knew there are people on scheduled medicines that needed to be refrigerated but those are medicines and those people have prescriptions, so what about my healthy lifestyle, would it be accepted?
Answer is YES!
BUT
Here is what to expect:
You bag will be flagged and held aside (and so will you)
You will be pulled aside and asked to explain what is in the bag
You will be asked to open the bag and the container
Here is what happened with me:
As I passed through the X-ray I heard the person scanning items say: "She's got her ticket here as well". I KNEW they were talking about me, but I was told to get my items however as I was gathering my items my one bag (containing the Probiotics) was missing, as I looked around I noticed a TSA agent holding my bag, I got her attention and she asked me if this was my bag, I said "yes". I was told to follow her down the aisle to a platform and she sat my bag on the counter, placed her hand on it and asked me to explain what was in the bag.
Not wanting to be a complete jerk I knew what she was asking about so I went to explain the foil wrapped jar right away. She smiled and asked what was in it and I explained as well as explaining the green juice. She asked me to open the bag, the foil wrapped container and the juice container.
I then had a nice discussion with her about the green juice I use and encouraged her to try it.
I packed my stuff back up and I was sent on my way.
It really was that easy and no problem at all, however
EXPECT TO BE PULLED ASIDE
EXPECT TO MAKE TIME FOR THIS
Being prepared is the key to a healthy lifestyle and knowing what to expect. I am very sure there are TSA that can make it a bit more difficult but I, on first try passed with flying colors.
BE RESPECTFUL
AND AGAIN
EXPECT TO BE PULLED ASIDE
If you know what to expect (because I'm telling you) then there are no excuses.
Being healthy is just another way (a great way) of living and learning a new system of how to do things to stay healthy and on track.
So here's to traveling and traveling healthy
Questions? Comments? Feel free to add something in the comments below
LB