YUNOMI TEA- OH I'VE GOT A COUPLE GREAT REVIEWS HERE
Company Name: Yunomi
When I saw this tea being talked about I had to get a sample of it to try, Yunomi has always been so kind to avail itself to me and honor me with the pleasure of tasting and reviewing their products. Today's reviews are interesting its like eating part of a tree in a sense, utilizing all of the leaf. Read on, you'll see what I mean.
TEA SELECTION: ECHIGO BOUCHA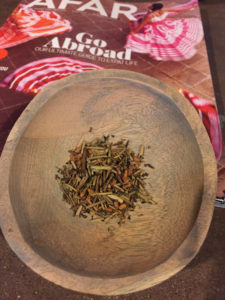 Interesting Highlights:
Roasted stems, hmmm. Sure I'll try it. Sure glad I did. I love a new experience and this tea pared with Green Tea and Toasted Rice is really a conversation piece as well as an incredible interesting product.
Ingredients:
Toasted Rice (Germaine)
Green Tea
Roasted Leaf Stems (Kiki Hojicha)
The Scent or Aroma:
When you first smell this tea you will be surprised by a pleasant aroma and a slight rice scent, the green tea does not stand out as vegetal.
Review:
So glad I was able to try this product, the green tea infused with Kuki jojicha or Roasted Leaf Stems is really a very mellow mild tea with a great flavor. It's mild with no aftertaste as well. There is a bark scent with sweetness present as well. Once brewed the rice flavor really pops out to over take the tea and blend the other two ingredients into it. I enjoyed its flavor and mildness. The tea has a medium light liquor.
Cost: $15.00 / 2.29 oz.
Price may vary according to the amount purchased.
********************************
TEA SELECTION: HOJICHA ROASTED GREEN TEA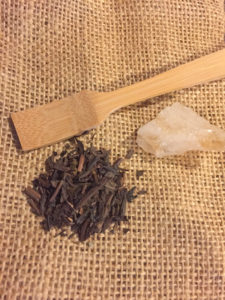 Interesting Highlights:
Roasting adds a new dimension to teas as it would any ingredient while you are cooking. This tea gives a stronger presence with a slight smoky flavor.
Ingredients:
Vegetable creaming powder, dextrin, granulated sugar, matcha (100% Wazuka, Kyoto grown matcha), powdered skim milk, frost sugar
The Scent or Aroma:
From opening to brew there is a familiar vegetal scent.
Review:
When you roast a tea at times that tea will give you a stronger then usual aftertaste but not so with this tea. It's a no bitter, slight aftertaste vegetal flavor. A medium bodied tea that has a very slight smoky flavor to it. Interesting notes that blend into one that make this tea extremely enjoyable.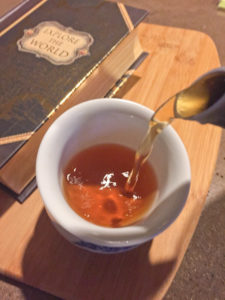 Cost: $15.90 / 50 g
Price may vary according to the amount purchased.
********************************
Company highlights, notes and more:
Meaning literally "drinking tea", Yunomi is also the word for the Japanese tea cup itself, and of course a deliberate play on the words "You know me".
We have created a place to not only easily find the best teas Japan has to offer, but a system by which buyers and sellers can learn about each other despite the language barrier.
The YUNOMI story begins with this fact: 97% of tea produced in Japan, stays in Japan. With the exception of a few major players, the Japanese tea industry is made up of thousands of small tea businesses (factories, wholesalers, and shops) and tens of thousands of tea farmers. This situation, combined with a language barrier and lack of technical skills, explains why it is so difficult to obtain variety and quality from the Japanese tea market for buyers outside of Japan.
Featuring thousands of products from dozens of tea farms, factories, tea ware artists, and other small-scale, independent merchants, YUNOMI strives to promote Japan's culture and its people through the world's love for tea.
Read more or visit their website: CLICK HERE.
******************************************************************
I hope you all are enjoying and sharing our tea reviews. I love our tea loving community and as tea continues to grow and flourish so will our reviews. I plan on keeping us all informed on what is going on, what is new, what is bad and simply what is.
Please take a moment to sign up for our newsletter and follow us on Facebook, Twitter and Instagram. So much more to share and the newsletter gives us discounts, giveaways and tea companies inspirations. Don't be left out of our community.
I've included an average brewing instruction chart below to help you brew your teas.
Like us? Love us? Want a certain tea reviewed?
SEND US YOUR COMMENTS!
(So serious, write to me and tell me what you are thinking, I honestly want to hear from everyone!)
Don't forget to follow me and make sure you say Hello!
******************************************************************AVERAGE BREWING INSTRUCTIONS:
These are common instructions for brewing teas, however if the company suggests other brewing I will include it in the review section.
Time and Temperature Guide:
Tea      Temperature Minutes
Black      95°C / 205°F 3 – 5
Oolong/White 85°C / 185°F 3 – 4
Green/Yellow 80°C / 176°F 2 – 3
Herbal/Tisanes.         100°C / 212°F 5 – 15
** As always stated by My Tea Vault, we think you should enjoy tea the way you like it, I like mine very strong with no sweetener, these are just guidelines and I suggest you use the guideline then adjust for your own tastes.