Yunnan Dian Hong – Tea Review – Teavivre
Tea Selection: Yunnan Dian Hong Ancient Tree Black Tea
Name: TeaVivre Teas
Location: China
Tea Company Comments taken from their webpage:
TeaVivre is a group of tea lovers and aficionados from China, Canada and France, who all share a passion for drinking great tea and appreciate the healthy life style it brings. With all of us living in China, we frequently travel through the country visiting China's tea plantations so we can track down only truly exceptional teas. As a result we are able to bring to you – and us – the absolute highest quality Chinese teas that are, wherever possible, 100% organically grown and produced.
TeaVivre pronounce as [ti:'vivrə] , composed by tea and vivre. Vivre means "living" or "life", it firstly comes from French phrase "Joie de vivre", means "joy of living"or "enjoyment of life". We wish to share our love of tea with everybody.
Our business ethic is one of honesty and trust, where the relationship and satisfaction of both our customers and our suppliers is our guiding principle. Our regular trips allow us to not just find the best teas, but also visit our supplier's farms to personally verify their growing and production methods and techniques.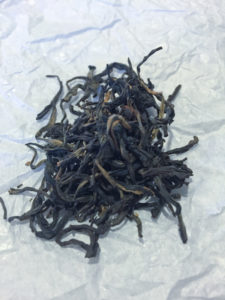 Personally:
I love their website, and I love the fact that this tea is the real deal. It's freshly harvested in April of 2015 and what you are getting is genuine tea grown in Fengqing, Lincang, Yunnan. These details are important as they reflect the tea itself and what you will be tasting and smelling as it brews. Enjoy this tea in it's fullness.
Read more about TeaVivre Teas on their website: TeaVivre Teas.
BREWING INSTRUCTIONS:
These are common instructions for brewing teas, however if the company suggests other brewing I will include it in the review section.
Time and Temperature Guide:
Tea      Temperature Minutes
Black      95°C / 205°F 3 – 5
Oolong/White 85°C / 185°F 3 – 4
Green/Yellow 80°C / 176°F 2 – 3
Herbal/Tisanes.         100°C / 212°F 5 – 15
** As always stated by My Tea Vault, we think you should enjoy tea the way you like it, I like mine very strong with no sweetener, these are just guidelines and I suggest you use the guideline then adjust for your own tastes.
INGREDIENTS:
Black Tea
The leaves are shiny brown, curly, wiry and well twisted with a high percentage of golden tips evident.
COSTS: $17.90 / 100 grams
Price may vary according to the amount purchased.
REVIEW
Prior to brew: A dark tea with a dark grassy scent..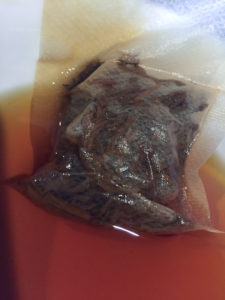 Brewed: Brew this tea for 5-8 minutes @ 194 F. This tea is a dark amber liquor
Scent: After brew this tea has a slight Cocoa scent with a slight deep wood scent.
Flavor: Much like it's hue this tea is a moderately bitter tea with an earthy flavor, it's a stronger tea and gives room to a woodsy (is that even a word) flavor.
Sentiments: I liked this tea for it's depth and strength as a strong black tea with a very out door feel to it, you'll think outdoors for sure when you sip it's bitter flavor and earthy aftertaste.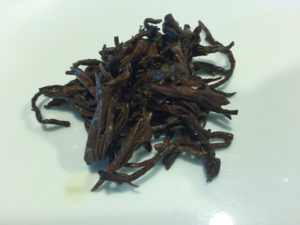 My Tea Vault score values of 1-10 (10 being the best): "7".
Till next sip…